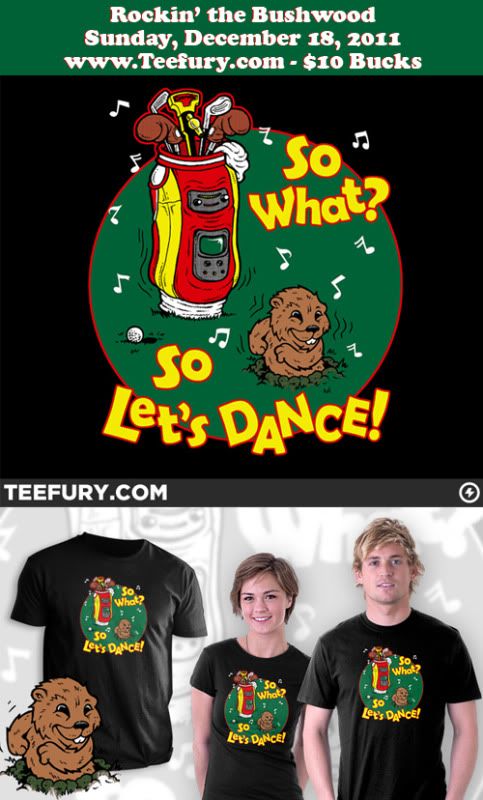 This shirt design was inspired by my favorite scene in one of my favorite comedies of all time - Caddyshack. This is as close as I get to a golf course. I'm not a huge fan of golf, but I LOVE this movie.
CLICK HERE to see the clip.
On
Sunday, December 18
, from midnight to midnight, the shirt can be purchased on
Teefury.com. Click HERE to visit the site.